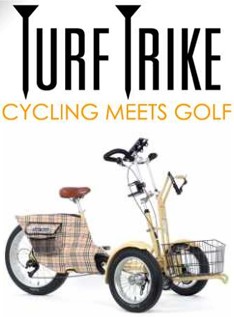 Golf Cart Puerto Rico is now an authorized dealer for the Cycle Cart Inc. They have created a cycle to use at golf courses, and it has an aluminum frame, a foldable front end making it compact for storage, a cargo basket, a removable carrier with weels to hold your golf bag and a 7 speed stram mountain bike gearing.
Posted: August 8, 2009

Golf Cart Puerto Rico Corporation is member of the Puerto Rico Hotel & Tourism Association.
Posted: Thursday, March 8, 2007